INOCEL and IFP Energies nouvelles have concluded a strategic collaboration agreement for the development of the high-power fuel cell INOCEL Z300.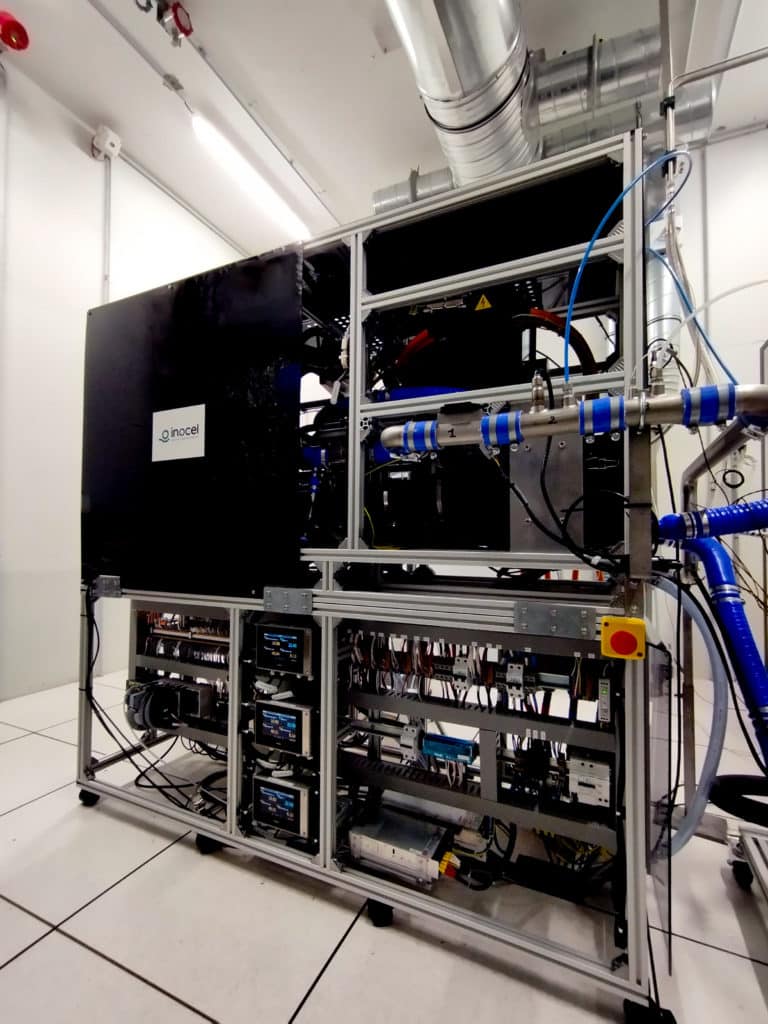 INOCEL, specialized in the development of high-power fuel cells, and IFP Energies Nouvelles (IFPEN), a major player in research and training in the fields of energy, transport and environment, have signed a strategic collaboration agreement to conduct a testing campaign for the development of the INOCEL Z300 fuel cell system.
High-power facilities for an innovative product
This collaboration represents a crucial milestone in the product's development and industrialization. INOCEL will benefit from IFPEN's expertise in guiding technological advancements related to ecological and energy transitions in mobility, accelerating the development of the INOCEL fuel cell.
The partnership will leverage both companies' skills, expertise, and resources to carry out all necessary tests and studies on the INOCEL Z300 product.
INOCEL will benefit from in-depth expertise on the entire system, from the stack to the DC/DC. IFPEN's high-performance analysis tools will enable INOCEL to optimize its product's performance for use on board vehicles.
taking on a technological challenge together
"We are determined to tackle all challenges that will maximize the performance and reliability of our fuel cell," stated Marie-Laure Michaux, Technical Director at INOCEL.
Pierre Leduc, in charge of fuel cell developments for mobility at IFPEN, added, "Collaborating with INOCEL is an excellent opportunity to deploy our testing methods, modelling capabilities, and expertise in control and electronics for a highly promising technology. We aim to adapt INOCEL's innovative product to the constraints of heavy-duty vehicle fuel cell usage, promoting the transition to electric motorization for energy-intensive machinery, less suited for exclusive battery operation."
This collaboration aligns with a long-term partnership vision, enabling INOCEL and IFPEN to actively contribute to the promotion of clean energies for a more sustainable energy future.