Choose France 2023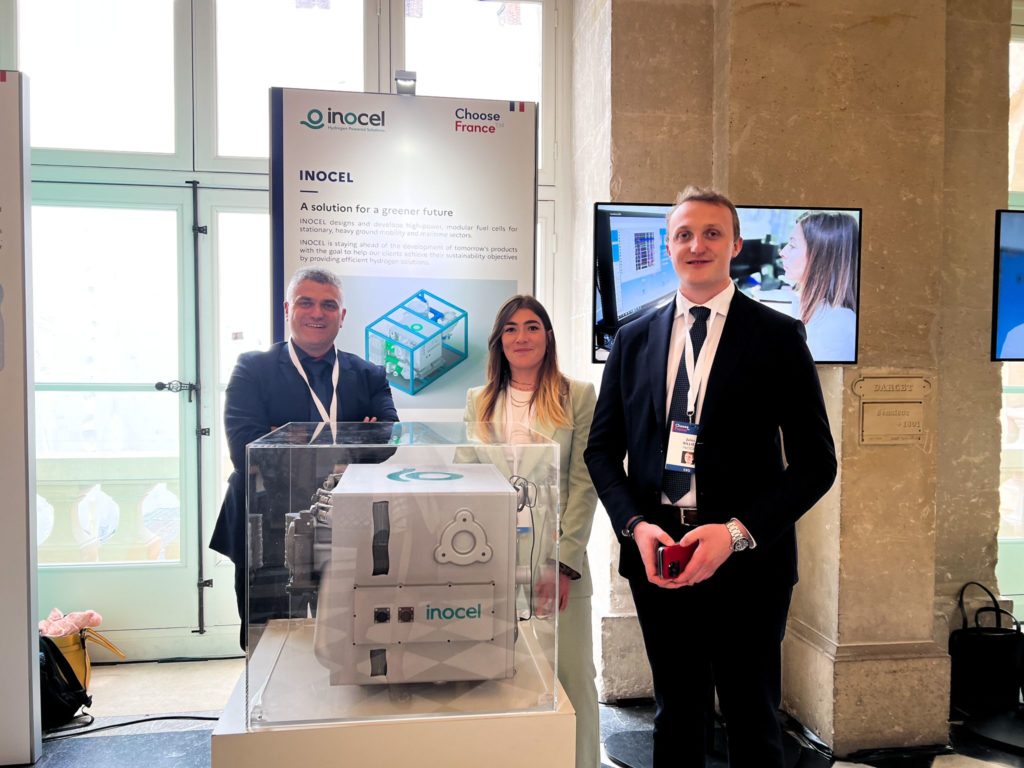 INOCEL was thrilled and honored to be selected as a participant at the prestigious Choose France summit. This highly anticipated event, organized by none other than President Emmanuel Macron himself, aimed to showcase and highlight France's economic attractiveness on a global scale. For INOCEL, it provided an excellent platform to present its groundbreaking hydrogen solutions to an esteemed audience consisting of ministers, leaders, and decision-makers from various nations.
The summit served as a testament to the innovative and dynamic nature of the French ecosystem, particularly in the realm of decarbonized energies and mobility. As an active contributor to the transition towards cleaner and sustainable energy sources, INOCEL was proud to demonstrate its cutting-edge technologies and advancements in the field of hydrogen-based solutions.
Throughout the event, representatives from INOCEL engaged in fruitful discussions with key stakeholders, fostering valuable connections, and exchanging knowledge and ideas. The company's team was enthusiastic about the opportunity to interact with global leaders who shared a common vision of combating climate change and achieving a greener future.
INOCEL's hydrogen solutions garnered significant attention and interest among the summit attendees. The company's advanced technologies, such as hydrogen fuel cells and infrastructure, showcased the potential for a wide range of applications across various sectors, including transportation, industry, and energy production. The presentations and demonstrations provided valuable insights into the benefits of utilizing hydrogen as a clean and efficient energy source, capable of significantly reducing carbon emissions.
Not only did INOCEL's participation at the Choose France summit raise awareness about the company's innovative offerings, but it also highlighted France's commitment to sustainable development and the transition towards a carbon-neutral future. The event emphasized the country's dedication to fostering an ecosystem that encourages research, development, and implementation of green technologies, positioning France as a frontrunner in the global drive for decarbonization.
The summit proved to be a tremendous success for INOCEL, as it allowed the company to strengthen existing partnerships and establish new collaborations with industry leaders and government officials. These connections pave the way for future collaborations and potential joint ventures, facilitating the widespread adoption of INOCEL's hydrogen solutions on a global scale.
As the event came to a close, INOCEL expressed gratitude for the opportunity to participate in such a prestigious gathering and extend its heartfelt appreciation to President Emmanuel Macron for organizing the Choose France summit. The company's experience at the event reaffirmed its position as a key player in the field of decarbonized energies and mobility, while further solidifying France's reputation as a hub for cutting-edge technology and sustainable innovation.