Energy Transition: ENEDIS and INOCEL Join Forces to Decarbonize ENEDIS Operations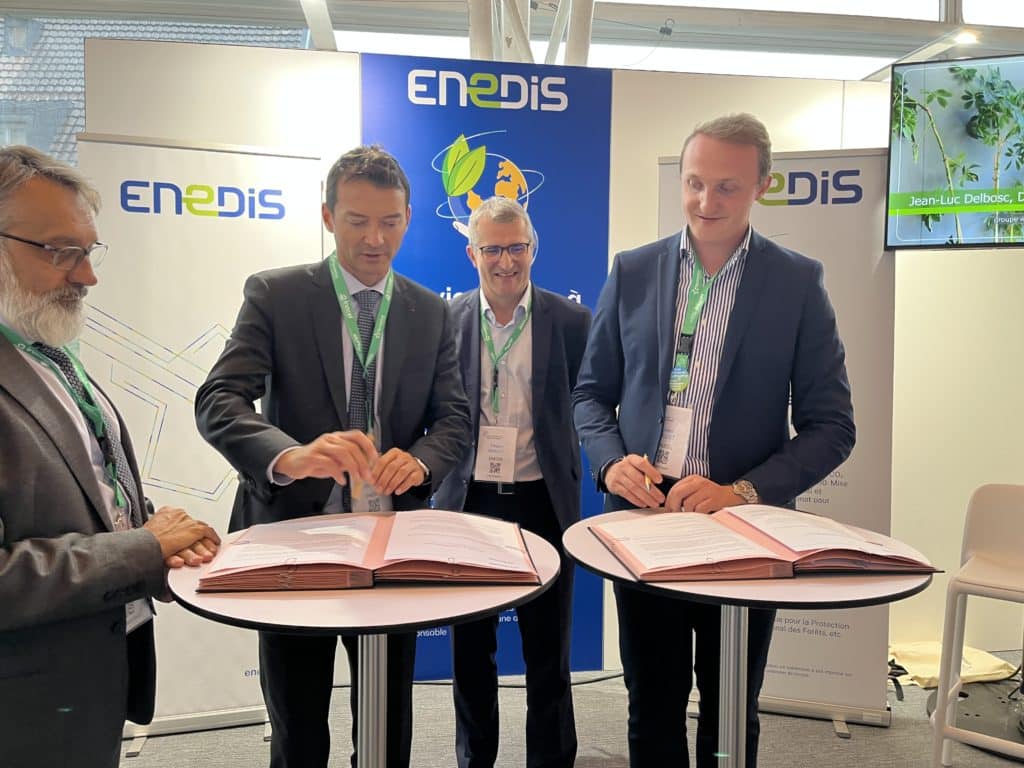 ENEDIS and INOCEL have entered into a partnership aimed at decarbonizing ENEDIS operations. This initiative, officially announced during the Hydrogen Business For Climate forum in Belfort, has the primary objective of reducing the carbon footprint of ENEDIS activities, with a specific focus on zero-emission power generators. This will enable an efficient response to the high-power electricity backup and emergency needs of ENEDIS network customers.
Johann Lejosne, Director of Sales and Partnerships at INOCEL, stated, "INOCEL is proud to collaborate with the electric distribution network manager, ENEDIS, using our innovative and high-performing solutions to address ENEDIS' long-term decarbonization challenges."
INOCEL, with its gigafactory located in Belfort, is well-equipped to meet these specific needs. The company is renowned for its expertise in developing high-power fuel cells, perfectly suited for stationary energy generation and mobility, thereby offering a reliable and environmentally-friendly source of energy.
This collaboration aims to design customized solutions to tackle ENEDIS' large-scale decarbonization challenges. By partnering with INOCEL, a major player in the energy industry in France, ENEDIS strengthens its commitment to reducing its carbon footprint and plays a key role in the energy transition in France.
This promising collaboration underscores the purpose of ENEDIS: "To act for an innovative, efficient, and solidarity-based public electricity distribution service. To connect society to the collective challenge of a sustainable world," all while showcasing INOCEL's expertise in providing high-power energy solutions.